巫统彭州联委会主席拿督斯里安南耶谷今日证实,巫统彭州及巫统文冬区部的银行户头已遭当局冻结。
他透露,本身于6月19日会见资政理事会主席敦达因后,该户头之后被冻结;在该会面上,敦达因问及巫统彭州在大选是否接受党总部提供的援助。
"我回应对方,巫统彭州的确有接受2张支票,我也告诉达因支票注明的数额,该支票是汇入党的户头里,不是我的私人户头。"
安南耶谷今日是出席巫统文冬区部代表大会开幕后,向记者这样指出。
他续说,他有保留支票副本和银行收据,以方便提供给有关当局进行调查。
BENTONG: The Pahang Umno Liaison Committee has described the move to freeze its bank account as an appropriate way for the authorities to carry out ongoing investigations.
Its chairman, Datuk Seri Adnan Yaakob, who confirmed that the bank account had been frozen, said it would give its full cooperation to the authorities.
"I met the Council of Eminent Persons (CEP) on June 19 and Tun Daim Zainuddin (CEP chairman) asked whether we had received any financial assistance during the 13th General Election (GE13)… I replied that the Pahang Umno Liaison Committee had received two cheques," he said at the Bentong Umno division delegates meeting at Arena Hall, here, today.
"I kept the related documents such as the scanned copy and financial statements… it be easier for them (authorities) to investigate.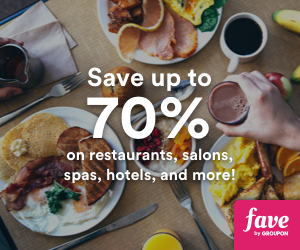 "However, I am surprised that even the Bentong Umno division account has been frozen and I was informed that we did receive a cheque… we are open to investigation."
Adnan added that even though its account had been frozen, the state Umno liaison committee would continue to operate on a moderate scale.
"When Umno started, they were not well-off but they were high-spirited.
"If we instill the same spirit then we should not face any problems in rising again,' he said.
The former Menteri Besar said Umno members should adopt three qualities to restore the party's dignity so that it would be accepted by the people in the future.
"One has to have a strong soul and holy spirit, followed by good behavior and appearance.
"Insyaallah (God-willing)… we will gain the people's trust."
On Thursday, Datuk Seri Dr Ahmad Zahid Hamidi, who is Umno's acting president, revealed that the Malaysian Anti-Corruption Commission (MACC) had frozen the accounts of central Umno, Selangor Umno and Johor Umno.
It is believed to be connected to MACC's investigations into the 1Malaysia Development Bhd (1MDB) scandal.